Las Vegas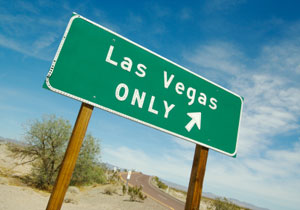 The wildest things happen in Las Vegas! That is exactly where our Russian speaking tour company is based.

What makes Las Vegas so unique and so unpredictable, and why do people, once they've visited this city, want to come back here again and again?

The reasons for visiting this place are many.

If you remember the movie "The Hangover", those guys arrived to Vegas to celebrate the last days of bachelorhood for a soon-to-be married friend. A bachelor party. That is one of the many reasons millions of tourists choose Las Vegas city as their primary destination. Las Vegas, the Entertainment Capital of the World, offers unparalleled architectural mix, hot nightspots, party places, incredible late shows and, of course, numerous different casinos.

Marriage and Wedding in Las Vegas
Another interesting idea that is growing more and more popular in the "city that never sleeps" is to get married in Las Vegas. In Nevada, you can make your marriage registration fast, easy and Vegas style! Just choose your attire and say, "I do"... on a rim of the Grand Canyon, in a Venetian gondola, on top of the Eiffel Tower, or inside of a traditional Vegas Chapel.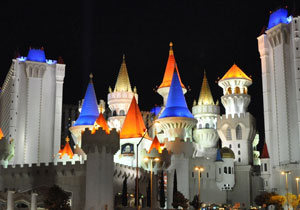 In recent years, Las Vegas has enhanced its image of "Disneyland for adults" with some family-oriented attractions. A new Aqua Park, Zoo, two ferry wheels, and new production shows will appeal to a much broader audience and attract even those who don't frequent casinos.

Not to mention the sensational beauty of the Vegas vicinity, proximity to the Grand Canyon and many other interesting places around the valley, such as Red Rock Canyon, Lake Mead, Hoover Dam, Death Valley, Valley of Fire and other National Parks that make Las Vegas an especially attractive destination to nature lovers.

How was it possible for Las Vegas to grow from a small train station in the middle of the desert into such a dazzling and captivating place - sometimes weird, sometimes crazy? It took only 100 years for Las Vegas to become the brightest and most recognizable city on the Planet. There was little chance, yet people were drawn to Vegas.

Las Vegas was taking chances, but giving them, too. Many legends were reborn here. Elvis Presley was one of them!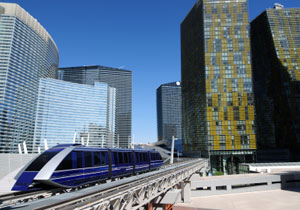 Las Vegas is constantly changing, and unstoppable in improving. Some people say that Vegas is a "city without history", mentioning that demolishing old buildings is so normal here that it's become some kind of attraction with fireworks and thousands of spectators watching. But the idea is not just to get rid of some unpleasant architecture. On the place of old and dirty casinos and street malls, developers are building new, spacious, very comfortable, nice smelling, shiny and attractive hotels, clubs, restaurants, shopping areas and... casinos.

Las Vegas is all about being the best - the biggest, the latest, the brightest, the greatest, the most and the only.

Casinos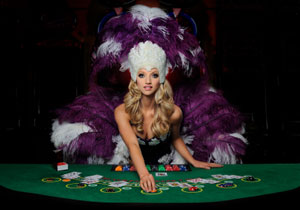 They used to be the main reason why Las Vegas was so attractive. Con artists, gamblers, entertainers, entrepreneurs and regular tourists chase their luck in this city. A special set of rules, dress codes, and laws of the game were implemented by bosses of the Mafia. Organized crime played a major role in building the reputation of Las Vegas as a unique and extravagant place, second to none! Benjamin "Bugsy" Siegel was one of the most infamous gangsters of that time. The construction of the "Flamingo" Hotel was under his supervision. After passing some new corporate laws allowing corporations to obtain gambling licenses, Las Vegas entered a "Big game" era. From that time, new and improved hotels and casinos start changing the Vegas landscape forever.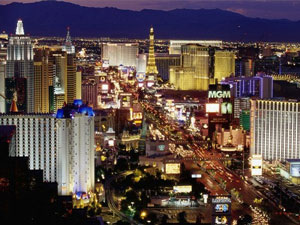 Modern Las Vegas - is not a murky provincial gambling town anymore. Las Vegas now is a modern city with one major industry – Entertainment! Every year, new hotels and casinos are opening their doors. They are becoming bigger, nicer, safer, friendlier with improved customer service. More than 40 million people visit Las Vegas every year! Luxurious nightlife, fancy restaurants, represented by top chefs, hot clubs and lounges, sports venues and concerts, exclusive shopping, production shows, A-list entertainers, and convention centers, which are hosting the biggest expos and business meetings - all make Las Vegas the Number One Destination in the World!
The goal of our tour agency - Wild West Tours - is to help you navigate through all the glitter and to make your stay unforgettable - all in your native Russian language!

We will show you the best parts of Las Vegas and its vicinity. Our Russian-speaking guides will help you get the most out of this surreal "Sin City". Surely, after returning home, you will start planning your next trip to Las Vegas, proudly showing your photo album and casually commenting on "Ocean's Eleven" or any other movie about Las Vegas, - "I was there!", "and there too!..."



Welcome to Fabulous Las Vegas!