Duration: from 4 hours and up

Agenda: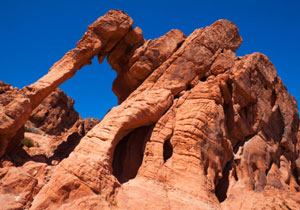 - Your guide will meet you at the hotel and you will visit an amazing beauty of the red rock formations made of red sandstone, limenstones, shales and conglomerates.

- You'll see original 3000-years old Indian petroglyphs and try to solve the mysterious symbols left by our ancestors.

- Valley of Fire is famous not only for its picturesque landscapes and rock art, but also for the areas of ancient, pertified wood, the remains of which you can see during the tour.

We created for you a program with many stops at the most beautiful places. Several short walks will bring you to the caves and closer to bizarre red rock compositions resembling strange animals and monsters that were created by nature over millions of years.