Welcome to the Wild West!

Russian-speaking tour agency in Las Vegas welcomes you and invites to breathtaking tours of Las Vegas, Canyons and thrilling journeys in Western USA - Arizona, California, Nevada and Utah.
Welcome to the Wild West!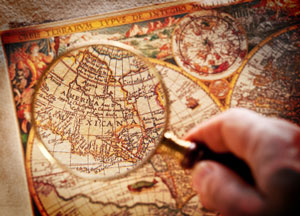 That's exactly how we greet our Russian-speaking guests from around the world. Our company, Wild West Tours, is based in unique Las Vegas, (Nevada, USA) - the Entertainment Capital of the World.

This great location makes it an ideal starting point for many tours and expeditions, not only around Las Vegas, but also over the whole Western USA.

We conduct individual and group tours and excursions in Russian language of Las Vegas, Nevada, and surrounding States, such as California, Arizona, and Utah..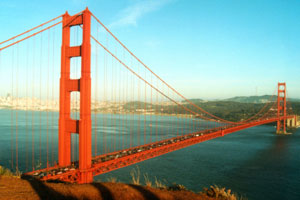 California, the Golden State, where you can see the biggest trees in the world! Sequoia National Park and Yosemite National Park are the most popular destinations of this state. San Francisco, Los Angeles and San Diego will become your favorite cities on the West Coast, and you can proudly show your friends pictures with backdrops of Hollywood Boulevard, Beverly Hills and the famous Rodeo Drive.

After driving on the picturesque Route 1 and making many scenic-view stops, you will realize why this trip is called "the best coastal drive in the world" and the small city, Santa Barbara, is "the most beautiful city in America" - not just a name of the famous endless soap opera. Delicious Californian wines, Disney Land, sweet oranges, strawberries and borderless vineyards, the best wineries in the Napa Valley, Sonoma, Santa Barbara, orchards and farms... the list goes on and on...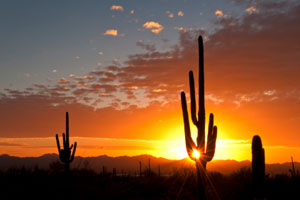 Arizona is also known as the Grand Canyon State. The 270-mile-long Grand Canyon, a Natural Wonder of the World, will give you a new perspective on the 4-billion-year-history of our Planet.

Sedona, the city of artists and painters, is hidden between beautiful red cliffs.

Hunted Ghost Towns, the historic Route 66, Monument Valley, famous western movie spots, Antelope Canyon and Waves - all might be part of our itinerary.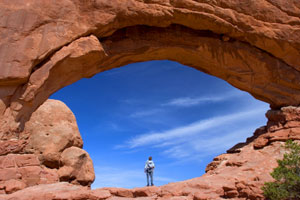 Utah is the Mormon State, home to the 2002 Winter Olympics. Rich culture and ancient traditions are not the only things that bring tourists to this state.

Winter sport lovers and outdoor activities enthusiasts spend weekends and vacations in Utah's amazing mountains, Arches and Capitol Reef National Parks, Zion and Bryce Canyons.

Just north of Utah, in Wyoming, lies the first American National Park - unique and fascinating Yellowstone National Park, home of the World's largest collection of geysers.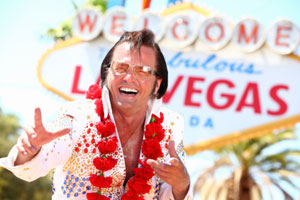 Nevada has a nickname of the Silver State. Most of our tours and excursions start from here. We will show you the magnificent Las Vegas, the massive Hoover Dam, Lake Mead, Red Rock Canyon, Death Valley, Mount Charleston, and the best kept secret of the region – the Valley of Fire. If you are interested in the mysterious Area 51, infamous Nuclear Test Site, UFO myths, or want to learn the history of the Mafia, our Russian-speaking guides can help.

Wild West Tours will guide you through this complicated quest of the Western side of the USA. We have developed many tours to bring you to the most popular destinations and cities. If you prefer something more exclusive or intimate, we can create an individual, personal and absolutely unique travel experience. It may be only a one-day-trip, or a long and captivating expedition around several states. Professional Russian-speaking guides will always be with you.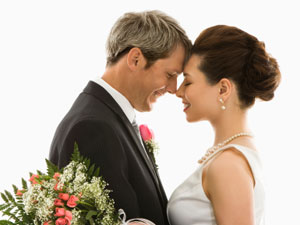 Wedding in Las Vegas
If you're ready to tie the knot,
you can wed in Vegas in a matter of hours.

Marriage registration in Vegas is as simple as it can get. All you need is an official certified by the authorities to marry a husband and wife. This can be a state clerk, a minister or even a Notary Public who has a special state license. You need one witness to testify to the marriage. It can be anyone, even a bystander; people in Vegas are used to it...
Marriage Licences are issued by the Clark County Courthouse in Vegas in the presence of the bride and groom, who must present photo identification. For citizens of Russia and CIS, this can be an International Passport. That's it. No waiting periods, no blood tests, no extensive paperwork. You walk in and it's done; you're married now! Then, the real fun and magic of Vegas begin! The unlimited possibilies for a luxurious or exotic wedding ceremony attract thousands of couples from around the world who choose Vegas for the main event of their lives.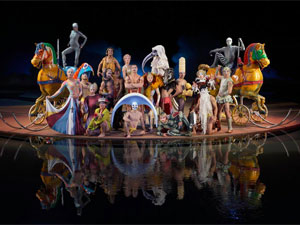 Shows and Concerts
It's no accident that Las Vegas is called the
Entertainment Capital of the World.

Here, you can enjoy the most popular and most fascinating shows and concerts. You can see anything, from musical stars like Beyoncé, Celine Dion and Elton John, to the acrobats and dancers of the fantastical Cirque du Soleil, to sports competitions ranging from NASCAR to the NBA, and UFC boxing, to magicians like David Copperfield, to classic Vegas' Jubilee! showgirls, erotica shows (Fantasy), show of twins (Legends in Concert), hypnosis shows, comedy shows, to famous musicals, ballets, pop, rock and classical music concerts.
Like everything in Las Vegas, these shows are the most grandiose, technically advanced and top notch in the world. There is something for everyone.

If you're... a club-goer, then Las Vegas nightlife is for you! Las Vegas night clubs range from action-packed to boutique style, from chic to relaxing. Pop and movie stars, world class DJs, unique sound and design - all this will make your night perfect!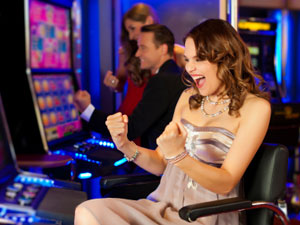 Casinos
If you're a gambler...

We will show you the best places to spend some time playing against the house or to participate in popular poker games.

If you are new to the casino world, don't worry - we will teach you all the basics of Roulette, Black Jack or slot machines often called One Hand Bandits. If you're a professional or high stakes gambler, we will offer you VIP treatment in top Vegas casinos.
If you're...a fan of outdoor living, a nature lover, photographer or painter, our tours and expeditions will satisfy your desire to witness natural wonders of the world and the famous landscapes depicted in many movies and on the Discovery channel.

If the purpose of your travel to Las Vegas is business, Wild West Tours will provide bilingual interpreters. We can assist in expo and shows walk-around, business meetings and negotiations. If you need consecutive or synchronous translations, please call us and we will arrange this service for you.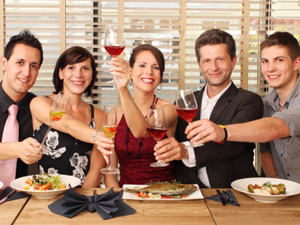 Restaurants
Are a food lover?

If you... want to have a nice dinner, we can recommend you the best places in town.

From casual restaurants and western-themed bars, to upscale places, where top chefs will serve the finest gourmet dishes to your table.

We have a wide variety of places starting from classical Las Vegas restaurants, where Frank Sinatra and Elvis Presley ate, to amazing new and modern bars and lounges.
If you... don't like speed limits, we can take you to the Las Vegas Speedway, where you can test the real power of Ferrari and Lamborghini! Maybe you would like to have a skydiving experience above the Mohave Desert, or make a trip in a Hot Air Balloon, shoot automatic guns, or fly a fighter jet? No problem! Our Russian-speaking tour guides can make it happen!

Are you interested in a bachelor or bachelorette party in Las Vegas, or are you already committed to a wedding in Las Vegas? It might sound like a TV show, but it is very popular reality! We can arrange all kinds of parties, weddings and ceremonies. You can choose from really simple ones to exclusive, lavish and VIP packages. It will be an unforgettable experience for you and your friends.
Fishing
What is it about fishing on the famous Colorado River?

No genuine fisherman can pass over this one.

This popular tour is developed by the Wild West Tours exclusively for our clients.

Here, you have the chance to catch a trout or striped bass and have a good time in one of the canyons on the shores of this wily, but incredibly beautiful river.
If you live in the USA and have no time to take your friends and family members around the state, call us, and we will take care of everything. Our tour guides offer several convenient ways to see the most interesting places given your individual time and budget.

Please take a look at the list of our tours and services. If you don't see something you are looking for, or you need more information, please contact us and we will create a personalized tour for you. During your journey, our Russian-speaking tour guide will accompany you at all times.

Our priorities are: the highest level of customer service, a personal approach, loyalty, and confidentiality.

And don't forget: "What happens in Vegas, stays in Vegas!"

Welcome to the Wild West!!!